Sliven
May 21-26
International Children's Dance Folklore Festival
The Festival has been taking place yearly since от 1997 and it is not a competition. Children aged 8-13 take part in it. Children ensembles from Russia, Byelorussia, Romania, Yugoslavia, Macedonia, Greece, Turkey, Armenia, Czech Republic, Slovakia, Slovenia, Poland, Hungary etc. took part in it last years.
The aims of the festival are to stimulate creativeness, developing talents of children, to support the intercultural exchange, to give chance for contacts and partnership, to work for creating an atmosphere of friendship, trust and co-operation among children.
Contact: Sliven 8800
1 "Tzar Osvoboditel" boulevard
Sliven municipality
"Culture" department
Dora Eskidarova
Phone: 044/611 220
e-mail: eskidora@abv.bg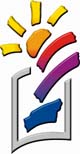 Sliven,
May 8-10
National Children's Book Festival
The Children's Book National Festival is an unique event in the country's cultural life. The Festival has been organized yearly since 1998 by "Sava Dobroplodni" Regional Library – Sliven in co-operation with the Bulgarian Ministry of culture, the National Book Centre at the Ministry of culture, Sliven municipality, Sliven regional administration, State Agency for Bulgarians Abroad etc. The main objective of the organizers is to give an opportunity to all Bulgarian and foreign participants in the process of creating and distributing children's books – writers, publishers, library specialists, pedagogues, psychologists, readers, to meet each other every year and to discuss the present state and future state of children books publishing, to trace out directions for increasing children interest in books and reading, coming into a competition with the new mulitimedia products. A national "Konstantin Konstantinov" award has been rewarded yearly since 2004 during the days of the Festival for contributions to book-publishing for children in four categories: a great prize for entire contribution to the writing and awards for a publishing house, an author and an illustrator.
Contact: Sliven 8800
1 "Nikola Karev" Street
"Sava Dobroplodni" Regional Library
Rositsa Petrova-Vasileva
Phone: 044/62 24 41
e-mail: rpetrova@iradeum.com
http://childbookfest@iradeum.com

Sliven
April 15 - 16
National festival of young singers of popular music "Color tuning fork"
The Festival has been organized yearly since 2004. It is a competition for singers. It aims to provoke the interest in young people to the best Bulgarian and foreign popular songs. It supports young talented people and gives them a chance to express themselves in the best way they can.
It is organized by the "Rhythm" club for young rock and pop singers, instructed by Elena Peeva, in partnership with Sliven municipality and The Children's centre.
Contact: Sliven 8800
1 "Tzar Osvoboditel" boulevard
Sliven municipality
"Culture" department
Dora Eskidarova
Phone: 044/611 220
e-mail: eskidora@abv.bg